Rapid Iteration — Indulge Your Five Senses! Silicon Valley Innovation Institute Program for May 2, 2012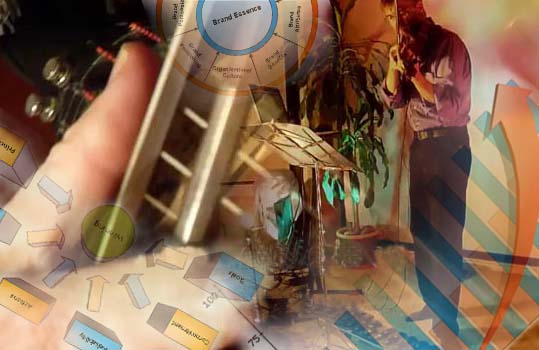 At Creative Sage™, we often use dynamic, interactive arts processes, along with other innovation methods, to engage our clients and members of their work teams in meeting their business goals by enhancing their creativity, communication, and collaboration skills. The arts can be very powerful in reaching people's emotions in a positive way, and making the workplace a more vibrant, engaging environment.
If you would like to find out more about why and how we use the arts — "analog" and digital — integrated with other processes in our innovation programs for a variety of organizations in different industries, please contact us by email, or call us at 1-510-845-5510.
Along these lines, at the Silicon Valley Innovation Institute's Wednesday, May 2nd dinner program, the topic will be exploring the role of rapid iteration in music, the arts, software development, medical devices, project management, business operations, collaboration, and more. Come join us in person, if you're in the San Francisco Bay Area, or online at our social networks — or afterward, via video recap!
Speaking of indulging your senses…perhaps you woke up this morning to the cacophony of sparrows and blue jays sporting their morning song, felt the cozy weight of that silk-wrapped comforter coaxing you to linger, saw the red LEDs of your digital clock, indicating two hours until that morning meeting (to close the deal of your lifetime!), smelled the aroma of organically grown coffee in the kitchen, and finally climbed out of bed, succumbing to the thought of savoring a breakfast of fresh fruit and lowfat Greek yogurt, along with a side of French toast made from freshly baked, multi-grain, nut and seed bread.
Perhaps you created something life-changing today.
Everyday, we respond to the stimuli of our five senses. We feel, we take in, we respond, and we participate. What does our natural instinct to respond to the world around us have to do with the innovation process?
Join SVII for a stimulating evening to explore these multi-faceted questions:
How can rapid iteration be used to enhance our individual projects, and what kind of tools can make this possible?
How can problem-solving theories apply to both software that manages the complexities of change management and to artistic endeavors?
We will explore the role of rapid iteration in music, the arts, software development, medical devices, project management, business operations, collaboration, and more. As the SVII name implies, YOU will play a critical role in setting the agenda!
Don't miss the live demonstration of master looping artist, Jason Marsh, as he sweeps you into the world of realtime music composition and demystifies its connections to enterprise problem-solving, and the opportunity to engage Olin Reams, one of the masterminds supporting ConcepDraw's savvy set of tools, designed to bring your workflow to life.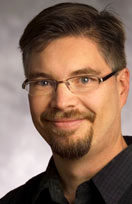 Jason Marsh (Acesis, Inc.) is a violinist with a day job as an Information Architect/Designer for medical software. He played professionally through college, but landed at Apple Computer and has been in the computer industry ever since. Jason has built a unique violin-centric style using a computer and foot pedals to create multi-channel live improvised orchestrations in real-time. He sees a close relationship between music creation and the design of complex problem-solving software.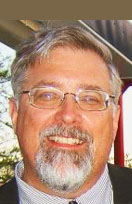 Olin Reams (ConceptDraw) is a technology sales and marketing professional, with experience building market presence and success for emerging companies. He has driven strong and sustainable revenue growth in both domestic and international markets, and is an experienced professional well-versed in high-growth technology solution selling, channel development, federal government sales, team recruitment, coaching, building high-performance sales teams and sales and marketing strategies.
Schedule
6:00 – Doors Open (Networking)
6:45 – Dinner Starts
7:00 – SVII Business
7:15 – Program Starts
9:00 – Wrap-Up (Networking till close at 9:30)

*Bring two friends and get a 50% discount on your ticket! (Email jchen at svii.org with the names of your two registered guests to receive discount code.)
Location Click for Map

Bay Cafe Restaurant (at the Palo Alto Golf Course)
1875 Embarcadero Road, Palo Alto, CA
For more information and updates, please visit the Silicon Valley Innovation Institute web site.
Thank you for sharing news about this event with a friend or colleague!
Recaps of past Silicon Valley Innovation Institute events are archived here, with video clips and photos. Come check them out!
Help Us Shape SVII's 2012-2013 Program!
As we work on planning content for our upcoming monthly meetings, we would love to hear your input! If you have thoughts about speakers, topics, format, or anything else related to meeting content, email us at friends@svii.org.
Connect with the Silicon Valley Innovation Institute Community…
Follow SVII on Twitter @SVIISociety
Join the SVII Facebook group and the LinkedIn group.
Stay in Touch…
For more information, and to join the e-list, email friends@svii.org. Plan to join the SVII Innovation Society each "first Wednesday" of the month.
Keep checking here for upcoming events and program information. Even if you're not based in the San Francisco Bay Area, you can receive SVII e-letters and keep up with program discussions.
SVII is a 501(c)3 non-profit educational organization.
Cathryn Hrudicka, Founder, CEO and Chief Imagination Officer of Creative Sage™, is a member of the Silicon Valley Innovation Institute.
***
Please note: Although we've been posting advance announcements about Silicon Valley Innovation Institute programs for the past few years, we originally started doing so because at that time, SVII did not publish its own blog, and the organization was just beginning to use social networks to further its community discussions. Now, however, SVII has its own blog and a strong social presence, so we may change our approach to publishing the organization's program announcements here on this blog.
We are also currently testing an exciting new innovation process for our own company, Creative Sage™, so you may see some of this reflected in content changes on our web site and blogs in the coming year. Stay tuned…we'll announce any significant editorial or policy changes well in advance.
We greatly appreciate the support of our readers in the Creative Sage™ Community. Your questions, comments and suggestions are always welcome!
Return to the Creative Sage Home Page
This entry was written by
admin
, posted on April 30, 2012 at 8:56 pm, filed under
Artistic Creativity
,
Computers and Art
,
Concepting
,
Concepts
,
Corporate Creativity
,
Creativity and the Artist
,
Design Innovation
,
Design Thinking
,
Improvisation
,
Improvisation and Innovation
,
Innovation
,
Leadership
,
Marketing
,
Music and Innovation
,
Rapid Iteration
,
Rapid Prototyping
,
Silicon Valley
,
Silicon Valley Innovation Institute
,
SVII
,
Tech
,
Visual Thinking
,
Whole Brain
and tagged
Acesis Inc.
,
Apple
,
Apple Computer
,
ConceptDraw
,
Jason Marsh
,
Looping
,
Marketing
,
Medical Software
,
Olin Reams
,
Sales
,
Silicon Valley
,
Silicon Valley Innovation Institute
,
software
,
SVII
. Bookmark the
permalink
. Follow any comments here with the
RSS feed for this post
.
Post a comment
or leave a trackback:
Trackback URL
.