Silicon Valley Innovation Institute, April 4: Data Visualizations of the Mobile Innovation Ecosystem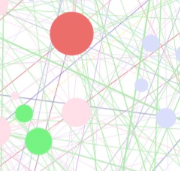 What are the transformational forces in the innovation ecosystems of the mobile computing industry?
How have strategic value creation networks become vital to technology development and economic growth?
Co-creation relies on the relationship infrastructure of people, organizations and policies. Though complex and intangible, these assets can be observed through network analysis of small, medium and large enterprises.
Visual insights toward a shared vision can be created by mapping the relationships through which talent, information and financial resources flow.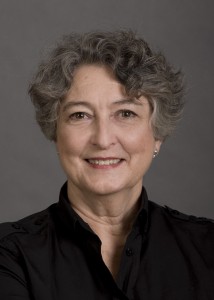 These relationship patterns reveal competitive forces, gatekeepers and collaboration opportunities – within and across sectors – in internal and external innovation ecosystems around the world.
Join Dr. Martha G. Russell, Executive Director of Media X at Stanford University, for an interactive SVII dinner to explore new and unpublished visualizations of the global mobile industry. >>Dr. Russell's Full Bio
Location Click for Map

Bay Cafe Restaurant (at the Palo Alto Golf Course)
1875 Embarcadero Road, Palo Alto, CA
Schedule
6:00 – Doors Open (Networking)
6:45 – Dinner Starts
7:00 – SVII Business
7:15 – Program Starts
9:00 – Wrap-Up (Networking till close at 9:30)
For more information and updates, please visit the Silicon Valley Innovation Institute web site.
Thank you for sharing news about this event with a friend or colleague!
Recaps of past Silicon Valley Innovation Institute events are archived here, with video clips and photos. Come check them out!
Help Us Shape SVII's 2012-2013 Program!
As we work on planning content for our upcoming monthly meetings, we would love to hear your input! If you have thoughts about speakers, topics, format, or anything else related to meeting content, email us at friends@svii.org.
Connect with the Silicon Valley Innovation Institute Community…
Follow SVII on Twitter @SVIISociety
Join the SVII Facebook group and the LinkedIn group.
Stay in Touch…
For more information, and to join the e-list, email friends@svii.org. Plan to join the SVII Innovation Society each "first Wednesday" of the month.
Keep checking here for upcoming events and program information. Even if you're not based in the San Francisco Bay Area, you can receive SVII e-letters and keep up with program discussions.
SVII is a 501(c)3 non-profit educational organization.
Cathryn Hrudicka, Founder, CEO and Chief Imagination Officer of Creative Sage™, is a member of the Silicon Valley Innovation Institute.
***
Please note: Although we've been posting advance announcements about Silicon Valley Innovation Institute programs for the past few years, we originally started doing so because at that time, SVII did not publish its own blog, and the organization was just beginning to use social networks to further its community discussions. Now, however, SVII has its own blog and a strong social presence, so we may change our approach to publishing the organization's program announcements here on this blog.
We are also currently testing an exciting new innovation process for our own company, Creative Sage™, so you may see some of this reflected in content changes on our web site and blogs in the coming year. Stay tuned…we'll announce any significant editorial or policy changes well in advance.
We greatly appreciate the support of our readers in the Creative Sage™ Community. Your questions, comments and suggestions are always welcome!
Return to the Creative Sage Home Page
This entry was written by
admin
, posted on April 2, 2012 at 2:43 pm, filed under
Alliances
,
Business Innovation
,
Co-creation
,
Collaboration
,
Collaborative Innovation
,
Corporate Culture
,
Creativity and Innovation Assessments and Tools
,
Creativity and Innovation Metrics
,
Developers Communities
,
Entrepreneurship
,
Future Trends
,
Global Trends
,
Innovation
,
Innovation Ecosystem
,
Media X
,
Mobile Innovation
,
Open innovation
,
Silicon Valley
,
Silicon Valley Innovation Institute
,
Stanford
,
SVII
,
Tech
,
Visual Thinking
,
Visualization
,
Wireless
and tagged
data visualization
,
Dr. Martha G. Russell
,
Martha G. Russell
,
Media X
,
mobile
,
Silicon Valley Innovation Institute
,
Stanford University
,
SVII
. Bookmark the
permalink
. Follow any comments here with the
RSS feed for this post
.
Post a comment
or leave a trackback:
Trackback URL
.