The Importance of Storytelling in Business Innovation: 9/7/11 at SVII; plus PhonePhysics Mobile Music Events: 8/30/11 and 9/1/11
Turning Vision into Value
If you are based in the San Francisco Bay Area, or if you're visiting, please invite your friends and colleagues and join us for the Silicon Valley Innovation Institute's 2011-2012 Series of innovation programs on various topics. If you're located elsewhere, you can follow live tweeting from @SVIISociety on Twitter (usually with the hashtag #SVII ). Video clips or photos of most programs are now archived on the new SVII blog site.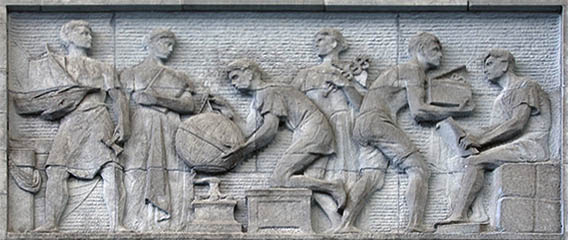 Join us for The Importance of Storytelling in Business Innovation: SVII Dinner Program on Wednesday evening, September 7, 2011:
Storytelling is a core competency of innovators and innovation advocates—what better way to transmit insight and provide context?
Using storytelling in business innovation and marketing can also help us connect with prospective clients and other constituents emotionally, as well as on a practical level. Many studies have indicated that empathy and emotional connection are more powerful than pure logic in capturing the support of prospects and communicating brand value.
In a recent Twitter #innochat (innovation chat), other benefits of storytelling in business innovation were discussed—you can read the topic framing post and tweet stream from that discussion here.
A convergence of trends is now creating tremendous new opportunities for the art of storytelling.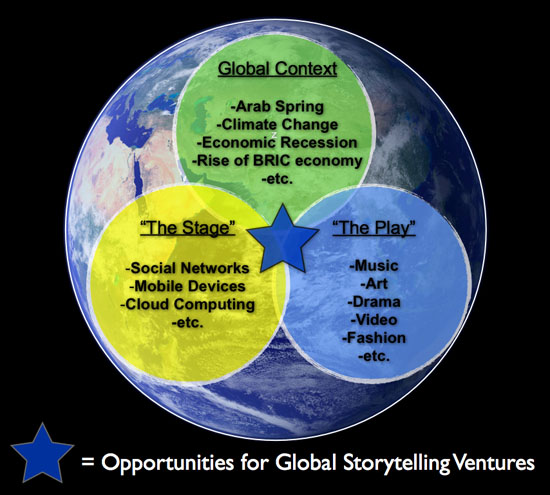 The Stage — The entire world is several orders of magnitude more connected connected than only 5 years ago. The rapid growth of social networks, mobile devices and cloud computing isn't slowing down anytime soon. The barriers to doing business internationally, particularly for communications-centric ventures, are drastically lower than ever before.
The Play — Stories take on many forms, i.e., writing, music, film, drama, fashion or game design. These are the plays on this new digital stage.
What are the storytelling opportunities for global ventures and digital studios right now?
How can small businesses, in particular, leverage global networks?
What are the kinds of stories that businesses should master?
These and other questions will be discussed by the program presenters, and among audience participants at the September 7th Silicon Valley Innovation Institute event.
Program Presenters: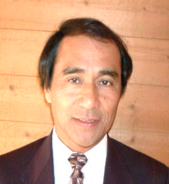 Sheridan Tatsuno is a worldly man fluent in four languages. A longtime Silicon Valley market researcher, business strategist, and visionary thinker, he has touched the lives of many with his involvement with things like the "Intel Inside" campaign and AMD's sub $1000 PC. He is also a screenwriter with several of his writings on Japan that have been subsequently produced into documentaries. Today, he champions the arts with two Silicon Valley initiatives via Facebook:
Silicon Valley Global Network – focuses on global entrepreneurship and collaboration (the IT and business platforms, or "the stage").
RENAISSANCE: SF – promotes transmedia storytelling in Silicon Valley (the "plays").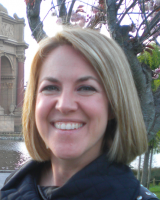 Suzanne Connolly is the co-founder RENAISSANCE SF. She will also be participating in this dinner program. As a writer, editor, filmmaker, advisor to startups, and political advocate for technology and telecommunications, she has a passion for the convergence of storytelling and the democratization of technology.
We are pleased to have Sheridan Tatsuno and Suzanne Connolly share their vision that the current social media IT platform boom (mostly run by engineers and programmers) will soon lead to an explosion in Web/mobile storytelling (led by liberal arts and humanities grads). The left brain will finally connect with the right brain! — the only way the U.S. can compete against left-brained China and India that offer much cheaper labor in the hundreds of millions.
So once again, be sure to wear your regional metamorphosis hats and to bring a story to share with your fellow diners.
The Importance of Storytelling in Business and Innovation
@ the Bay Cafe (by the Palo Alto Golf Course)
1875 Embarcadero Road, Palo Alto, CA
Schedule : 6:00 PM – Doors Open (Networking)
6:45 – Dinner is Served
7:15 – Program Begins
9:00 – Wrap-up
Pre-Registration:
$35 – Dinner + Program (6:00 doors open, 6:45 dinner starts)
$20 – Program Only (7:15 admission)
Come participate in an interactive program with the guest speakers—and bring your own questions to ask them or discuss with other participants. There are always great networking opportunities with key innovation leaders and consultants from Silicon Valley and the entire Bay Area.
If you're unable to attend the meeting, you can also participate by following the live tweeting from @SVIISociety on Twitter, using the hashtag #SVII. Video clips of most programs are now archived on the new SVII blog site.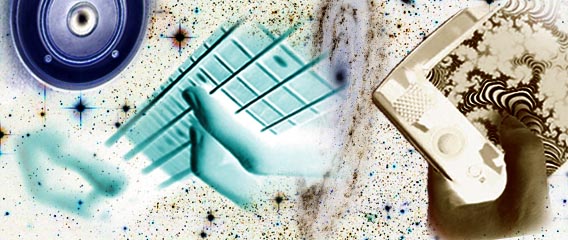 Silicon Valley Interactive Briefings — PhonePhysics:
This week, SVII will host two interactive briefings: Mobile Musicians SIG, and Phonetasia, a focus on the creation of music on mobile devices.
There are finally several ways to get high quality audio signals in and out of iOS devices (via Apogee, Alesis and Sonoma Wireworks peripherals.) Performers can now integrate these multipurpose devices into their performances without apology for sound quality.
The cost of music apps running on an iOS device is at least an order of magnitude less than the equivalent hardware purchases. (10x bang for your buck!)
For those of us in Silicon Valley, there's the unique opportunity to be part of the iterative feedback loop between musicians and developers as the core of musicians innovation ecosystem.
Join us next Tuesday to explore the evolution of tomorrow's musical tools that some of us are building on the most current platforms. Consider to bring your favorite instrument and / or mobile device for experimentation. FREE PIZZA will be available!
Time and Location:
Mobile Musicians SIG
Tuesday, 8/30/11
4:00-7:00 p.m. (PDT)
Serena Software
1900 Seaport Blvd, 2nd Floor
Redwood City, California
For updated information, please visit the SVII blog.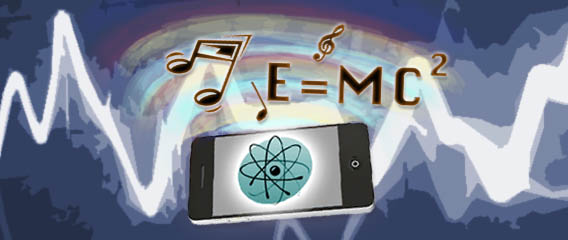 The participants from our August 16th Interactive Briefing will present the fruits of their labor in hacking together a feature set, UI, and storyboard to lay the foundations for a minimum viable demo for Phonetasia. We are making arrangements to serve dinner.
What is Phonetasia?
A smartphone "app" could foster innovation resilience in children of all ages. We intend to develop a handheld discovery environment that provides the experience of "being a musician" in the same sense that we want our students to experience "being a scientist" or "being a mathematician" rather than merely reciting the "facts" of science or mathematics.
Users will compose and perform tunes by creating and manipulating musical phrases – the true building blocks of musical expression – rather than manipulating individual notes or traditional sequences (such as in, say, GarageBand). We will unleash pent up expressivity through the universal language of music — even for beginners who may not yet have cleared the double hurdles of musical notation and instrumental technique. We hope to strengthen the self-confidence and courage needed to innovate and "break the mold" in spite of our society (and especially our education system) — negativity, criticism and even humiliation for any who dare to think different.
Time and Location:
Thursday, Sept 1st
6:30-8:30 p.m. (PDT)
702 Marshall, Suite 510
Redwood City, California
For updated information, a map and directions, please visit the SVII blog.
The smartphone is a shining example of the rapid technological advancement that continues to expand the possibilities of how we interact and experience life. Yet at the same time, our social systems are not keeping pace. Our education system operates largely in the same way as it did 20 years ago, before anyone was walking around with 1 Ghz mobile laboratories in their pockets.
PhonePhysics is an initiative to unleash human potential by leveraging mobile technology to provide joyful innovation experiences early on, which stimulate creativity and reward the natural tendency toward innovation. The goal is to develop a software discovery environment that uses real time music to teach science and how to program cell phones.
Join an inspired group of edutainment pioneers as we work toward our goal to unleash human potential early on and build innovation resilience.
If you're not located in the San Francisco Bay Area, but want to keep up with what's happening at the Silicon Valley Innovation Institute, the SVII programs are now being archived online at: http://svii.net/category/events/event-recaps — the new web site offers features that were not available before to both members and non-members, and you can subscribe to the SVII monthly e-letter and participate in forums there, as well as on social networks (see below for links).
The new series, Silicon Valley Interactive Briefings, is an innovative, evolving format intended to maximize the participation of those who attend by giving them the opportunity to "brief" each other about program related insights and information.
Ongoing Education Initiative:
The SVII Education Initiative began at the July 7th, 2010 Silicon Valley Innovation Institute event, which featured an excellent, in-depth panel discussion on technology and innovation barriers in K-12 education. Our expert panelists discussed some of the barriers that prevent modern classrooms from utilizing the vast technological resources currently available, and what we might do to reduce those barriers. Based on the exciting and challenging dialog that resulted, SVII has started work on an Education Initiative that will tackle some of the problems discussed at the July 2010 meeting, and afterward.
The SVII Education Initiative is off to a great start, and you can still join the effort and contribute your ideas! Members have used Ken Ketch's Group Mind Express tool to create a collaborative space to work on this initiative. If you attended the session and had further insights to add, head over to the SVII Collaboration Center and make your voice heard. We will be adding more tools to that space as the initiative develops, so stay tuned.
Building on the insights gathered, SVII members hope to make a concrete, positive contribution to the world of education in the Silicon Valley. If you'd like to receive all updates about the education initiative, please email friends@svii.org to be added to the list.
Help Us Shape SVII's 2012 Program!
As we work on planning content for our 2012 monthly meetings, we would love to hear your input! If you have thoughts about speakers, topics, format, or anything else related to meeting content, email us at friends@svii.org.
Connect with the Silicon Valley Innovation Institute Community…
You can now follow SVII on Twitter @SVIISociety
Join the new SVII Facebook group and the LinkedIn group.
You can also use Eventbrite to register.

Stay in Touch…
For more information, and to join the e-list, email friends@svii.org. Plan to join the SVII Innovation Society each "first Wednesday" of the month.
Keep checking here for program updates, archives and summaries of past meetings. Even if you're not based in the San Francisco Bay Area, you can receive SVII e-letters and keep up with past program discussions.
SVII is a 501(c)3 non-profit educational organization.
Cathryn Hrudicka, Founder, CEO and Chief Imagination Officer of Creative Sage™, is a member of SVII.
Return to the Creative Sage Home Page
This entry was written by
admin
, posted on August 29, 2011 at 2:19 am, filed under
Branding
,
Business Innovation
,
Context
,
Corporate Creativity
,
Corporate Culture
,
Creativity
,
Developers Communities
,
Educational Innovation
,
Future Trends
,
Global Trends
,
Innovation
,
Innovative Marketing
,
Mobile Innovation
,
Music and Innovation
,
Silicon Valley
,
Silicon Valley Innovation Institute
,
Social Innovation
,
Storytelling in Business Innovation
,
Storytelling in Marketing
,
SVII
,
workplace creativity
and tagged
Education Initiative
,
Mobile Music
,
Mobile Music Apps
,
Mobile Musicians SIG
,
Mobile Technology
,
Phonetasia
,
Renaissance San Francisco
,
RENAISSANCE SF
,
Sheridan Tatsuno
,
Silicon Valley Education Initiative
,
Silicon Valley Global Network
,
Silicon Valley Innovation Institute
,
Silicon Valley Interactive Briefings
,
Smartphones
,
Storytelling
,
Storytelling in Business Innovation
,
Suzanne Connolly
,
SVII
,
SVII Education Initiative
. Bookmark the
permalink
. Follow any comments here with the
RSS feed for this post
.
Post a comment
or leave a trackback:
Trackback URL
.