Greased Lightning! Silicon Valley Innovations in Transportation, at SVII, October 3rd; PARC Forum Innovation Event, October 4th, and Announcement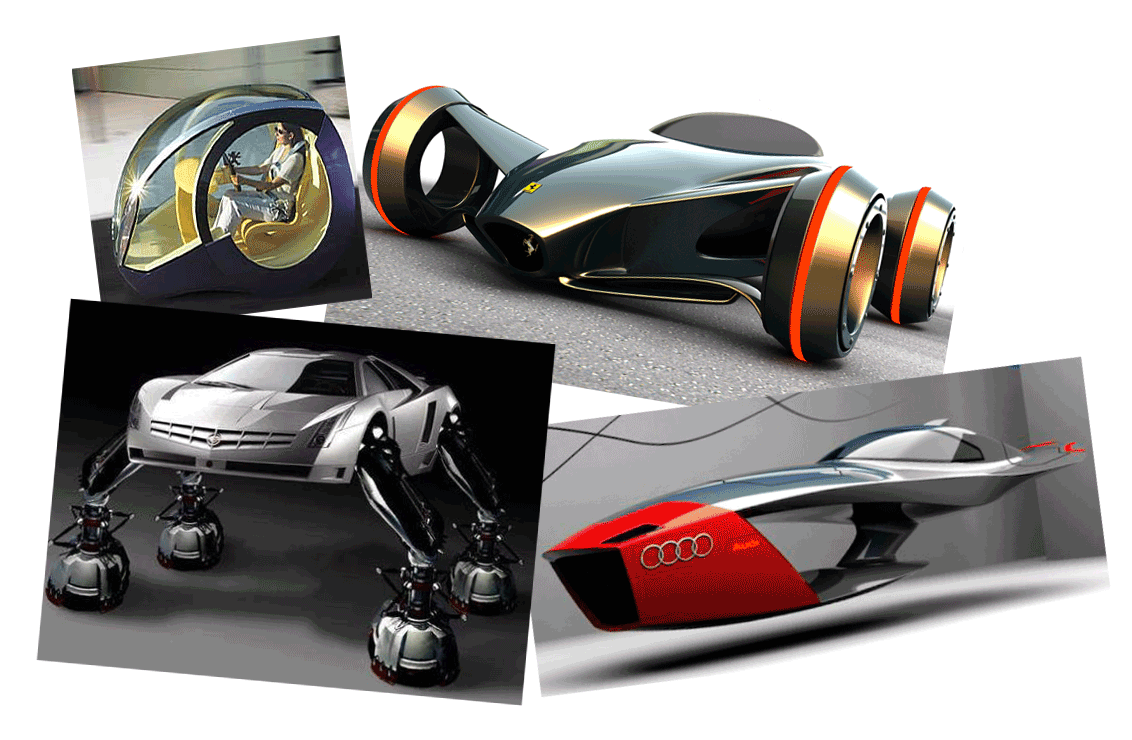 "Fly to work, fly home.. instantaneously?"
Transportation is one of the most pivotal and under-noticed underpinnings of our society. It has inspired science fiction and scientists alike, and shapes life everyday by determining where you can go, and when you can get there. Much like the river Nile sitting at the crux of whether a civilization can flourish, advancements in vehicles and systems of transportation can oftentimes be the bottleneck for whether or not other innovations are embraced by the culture at any point in time.
Did you know that all of the major German, Japanese and American automotive companies have research labs here in the Silicon Valley?
And did you know that Stanford University has one of the most revered Automotive Research programs in the world?
Come join the conversation with three uniquely selected speakers, and see what the Silicon Valley is doing to change the world via innovations in transportation, on Wednesday evening, October 3, 2012 (please see schedule and information below). If you are not able to attend in person, the presentation portion of the program will be archived on the SVII web site shortly afterward.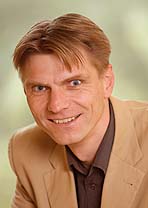 Sven Armin Beiker
As the director of the CARS program, Sven is dedicated to re-envisioning the automobile; His motivation is to bring academia and industry together to shape the automotive future. Since 2008 he has been taking care of the program's strategic planning, resources management, and internal / external communications. Since Spring 2009 he has been lecturing the Stanford class "The Future of the Automobile" to educate students in interdisciplinary automotive thinking and to get students involved with the industry early on. Before joining Stanford University, Sven used to work at the BMW Group for more than 13 years. Between 1995 and 2008 he pursued responsibilities in technology scouting, innovation management, systems design, and series development. He primarily applied his expertise to chassis and powertrain projects, which also provided him with profound insights into the industry's processes and best practices. In addition, he worked in three major automotive and technology locations: Germany, Silicon Valley, and Detroit.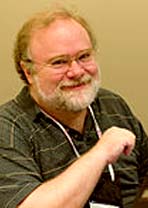 Brad Templeton
Brad Templeton
is a Canadian born software engineer and entrepreneur who first made an impact to the online world with his involvement in USENET. As one of the most widely read moderated newsgroups in existence, Brad originated rec.humor.funny over 20 years ago which attracted an estimated half a million readers each day. Brad Templeton also sits as a chairman of the Electronic Frontier Foundation. The EFF has long defended free speech, privacy, innovation and consumer rights for the online world. Since his involvement, Brad has been a part of a series of victories the EFF has achieved. He currently is also on the board of BitTorrent, Inc. and is an active artist at Burning Man and photographer. He maintains a blog called
Brad Ideas
.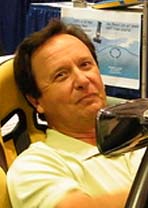 Peter Oliver
After doing electric car conversions for many years, Peter Oliver co-founded Switch Vehicles three years ago. At that time, their goal was to develop a vehicle that costs less than $15,000 and weighed less than 1350 pounds. They were successful in this mission, creating the Switch, a vehicle that can travel for 100 miles per charge. The street legal vehicles can reach up to 70 miles per hour and the three wheeled, wide body design makes for a very stable ride. In their pre-production phase, Switch Vehicles have already sold 11 cars to schools and private citizens located as far away as Australia. The company's new goal is to produce 100 vehicles a month and find up to 25 resellers.
Moderated by: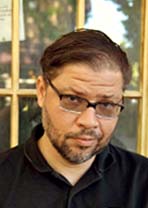 Max Sims
Max Sims has been teaching 3d design at the Academy of Art in San Francisco since 1994. He worked for Alias servicing industrial design and animation clients and started his own entertainment design and design visualization firm, which boasts clients such as PDI, ILM, Pixar, Frogdesign, Apple Industrial Design Group. Max is the lead author of
Inside Maya 5
, and has a passion for combining his diverse knowledge based from experience with clients in various fields of manufacturing, including car design, SW development, game design, visual effects and animation; His goal is to add a deeper level of design understanding to his proven success as a leading technologist in order to advance the state of the arts. He also enjoy international business, having worked extensively for foreign firms, and advisory board positions with like-minded people. To Max, business, legal and financial models require as much creativity as a museum quality design.
SCHEDULE:
6:30 – Registration (Networking)
7:00 – Dinner Commences
7:15 – Program Begins
7:45 – Intermission (Dance Showcase)
8:00 – Panel Discussion
9:30 – Wrap-Up (Networking till close at 10:30)
Location:
Angelica's Bell Theatre & Bistro, 863 Main St., Redwood City, California
Pre-registration Tickets (

$20

) on

SALE

now!

***
Most of the content above is credited courtesy of the Silicon Valley Innovation Institute, with editing and additional comments by Cathryn Hrudicka. For more information and updates, please visit the SVII web site.
Thank you for sharing news about this event with a friend or colleague!
Recaps of past Silicon Valley Innovation Institute events are archived here, with video clips and photos. Come check them out!
Help Us Shape SVII's 2013-2014 Program!
As we work on planning content for our upcoming monthly meetings, we would love to hear your input! If you have thoughts about speakers, topics, format, or anything else related to meeting content, email us at friends@svii.org.
Connect with the Silicon Valley Innovation Institute Community…
Follow SVII on Twitter @SVIISociety
Join the SVII community's LinkedIn group.
Stay in Touch…
To join the SVII e-list, email friends@svii.org.
Keep checking here for upcoming events and program information. Even if you're not based in the San Francisco Bay Area, you can receive SVII e-letters and keep up with program discussions.
Cathryn Hrudicka, Founder, CEO and Chief Imagination Officer of Creative Sage™, is a member of the Silicon Valley Innovation Institute.
Silicon Valley Innovation Institute (SVII) is a 501c(3) educational organization, located at 1611 Borel Pl., San Mateo, CA, 94402
Phone: 650-561-9000.
***
Related Announcement on September 19, 2012, from PARC in Silicon Valley:
PARC Awarded $4M by ARPA-E to Develop Technologies to Improve Battery Performance
Innovative Sensors Enable Batteries to Achieve Full Potential for Electric Vehicles and Grid Storage
Palo Alto, California – PARC, a Xerox company, today announced it has signed a $4M contract with the US Department of Energy's Advanced Research Projects Agency-Energy (ARPA-E) under the program for Advanced Management and Protection of Energy Storage Devices (AMPED). PARC, along with project partner LG Chem Power Inc. (LGCPI), a subsidiary of LG Chem, will develop a fiber optic monitoring system capable of providing detailed information about the internal condition of batteries to allow them to perform better in applications, such as electric vehicles (EVs).
"The ability to accurately measure what is going on inside a battery will have immediate benefits for battery size, weight, cost, safety, and reliability," said Rob McHenry, PARC's Energy Technology Program Manager. "One of the reasons that EV battery systems are so expensive is that very conservative design and safety approaches are required to compensate for the lack of real-time information about what is happening inside the cells during operation. The harsh electrochemical environment and other demanding constraints prevent conventional sensors from working, so we're left to infer the true conditions inside the batteries through external readings like current and voltage. The uncertainty of these inferences means that batteries must be oversized significantly to guarantee reliability and safety. PARC's fiber optic sensing system can change that by measuring internal conditions with unprecedented accuracy, allowing designers to more fully use a battery's true capabilities while simultaneously improving safety."
"If successful, the advanced sensing, diagnostic, and control technologies developed under the AMPED program will allow us to unlock enormous untapped potential in the performance, safety, and lifetime of today's commercial battery systems," said Ilan Gur, Program Director, ARPA-E. "My hope is that these cutting-edge projects will accelerate the impact of vehicle and grid-scale energy storage in reducing our country's reliance on imported fuels and improving the safety, security, and economic efficiency of our electricity grid."
ARPA-E will fund the development and demonstration of a complete battery sensor prototype, including new fiber optic sensing elements, a design to cost-effectively integrate hair-thin optical fibers into battery cells and packs, a compact optical read-out unit to measure the signals, and the intelligent algorithms that can make sense of the measurements to effectively control the battery.
"The key to this project is the ability to combine the interdisciplinary strengths of several of PARC's research areas," explained Ajay Raghavan, PARC researcher and principal investigator leading the effort. "We're doing our own research at PARC on how to build better batteries, so we have a good understanding of the physics. We have a well-established Opto-Electronics Program that has developed an incredibly compact and low-cost read-out unit that eliminates the cost barrier usually associated with fiber optics. That group will also lead the development of the specific fiber optic sensors, which are robust to the harsh internal battery environment. We'll also build on our long history in Intelligent Automation to develop smart algorithms that interpret signals to accurately estimate the overall state-of-charge, state-of-health, and time to discharge of the battery that an EV driver cares about."
LGCPI, the leading U.S. manufacturer of lithium-ion batteries for EVs, will work with PARC to develop the system and conduct testing to validate that it is robust and cost effective for the commercial market.
About PARC
PARC, a Xerox company, is in the Business of Breakthroughs®. Practicing open innovation, PARC provides custom R&D services, technology, expertise, best practices, and intellectual property to Fortune 500 and Global 1000 companies, startups, and government agencies and partners. They create new business options, accelerate time to market, augment internal capabilities, and reduce risk for their clients. Since its inception, PARC has pioneered many technology platforms – from the Ethernet and laser printing to the GUI and ubiquitous computing – and has enabled the creation of many industries. Incorporated as an independent, wholly owned subsidiary of Xerox in 2002, PARC today continues the research that enables breakthroughs for their clients' businesses.
***
Another Program of Interest — at PARC Forum:
Innovation: Under Constraint
Guest Presenter: Navi Radjou
Series: The Power of 10
Thursday, October 4, 2012
5:00-6:30 p.m. (presentation and Q & A, followed by networking until 6:30)
Location: George E. Pake Auditorium, PARC
For registration information, a map and directions, visit the PARC Forum web site. There, you'll also find a link to a live stream of this event. For other upcoming PARC Forum events and live streams, visit here.
Description:
The global economy is getting ever more complex, driven by resource scarcity, demographic shifts, regulatory pressure, and rapid technology changes. To succeed in this hyper-complex environment, organizations must learn to view severe "constraints" not as a debilitating challenge but as an opportunity to innovate and grow.
This PARC Forum talk will explore how entrepreneurs in emerging markets such as India, China, Brazil, and Africa are able to transform extreme adversity into opportunity — bringing value to themselves and their communities. How do they reframe constraints as opportunities for growth? How can you make your constraints work for you? And how can we continuously adapt to a changing environment?
Presenter:
Navi Radjou is a Fellow at the University of Cambridge Judge Business School, where he served as Executive Director of the Centre for India & Global Business; a member of the World Economic Forum's Global Agenda Council on Design Innovation; and a regular columnist on Harvard Business Review online. Most recently, Navi co-authored the bestseller, Jugaad Innovation — according to The Economist, it is "the most comprehensive book yet to appear" on the subject of frugal innovation."
Navi was a longtime VP/analyst at Forrester Research in Boston and San Francisco, where he advised senior executives worldwide on breakthrough growth strategies. 
He has consulted with leading international organizations including Ernst & Young, GM, Hitachi, IBM, Marks & Spencer, Microsoft, Procter & Gamble, SAP, Sprint, and TCS. Navi has been featured by major publications; his opinions have appeared in MIT Sloan Management Review, WSJ, and BusinessWeek; and he has spoken at the Council on Foreign Relations, The Conference Board, Asia Society, and other organizations. An Indian-born French national, Navi earned his M.S. degree in information systems from Ecole Centrale Paris, and attended the Yale School of Management. He is based in Silicon Valley.
***
We greatly appreciate the support of our readers in the Creative Sage™ Community. Your questions, comments and suggestions are always welcome!
Return to the Creative Sage Home Page
This entry was written by
admin
, posted on September 30, 2012 at 1:07 am, filed under
Artistic Creativity
,
Automotive Innovation
,
Business Development
,
Business Innovation
,
Cleantech Innovation
,
Co-creation
,
Collaborative Innovation
,
Computers and Art
,
Concepting
,
Corporate Creativity
,
Creativity
,
Design Innovation
,
Design Thinking
,
Entrepreneurship
,
Future Trends
,
Global Trends
,
Google
,
Green Innovation
,
Industrial Design Innovation
,
Innovation
,
Innovation Under Constraints
,
Innovative Marketing
,
Invention
,
Marketing
,
Net neutrality
,
Open innovation
,
Renewable Energy Technology
,
Silicon Valley
,
Stanford
,
Tech
,
Visual Thinking
,
Visualization
and tagged
3d
,
Academy of Art
,
Alias
,
Apple
,
Apple Industrial Design Group
,
ARPA
,
ARPA-E
,
automotive design
,
Batteries
,
BitTorrent
,
Brad Templeton
,
Burning Man
,
Cambridge Judge Business School
,
CARS Program
,
Cathryn Hrudicka
,
Cathryn Hrudicka & Associates
,
CathrynHrudicka
,
Center for Automotive Research at Stanford
,
Creative Sage
,
Creative Sage Arts
,
CreativeSage
,
design
,
EFF
,
Electric Vehicles
,
Electronic Frontier Foundation
,
Energy Storage Devices
,
Forrester Research
,
Frogdesign
,
Google
,
Google Driverless Car Project
,
Grid Storage
,
Harvard Business Review
,
HBR
,
ILM
,
Industrial Design
,
Jugaad Innovation
,
Max Sims
,
Maya
,
Maya 5
,
Navi Radjou
,
PARC
,
PARC Forum
,
PDI
,
Peter Oliver
,
Pixar
,
Silicon Valley Innovation Institute
,
Sven Armin Beiker
,
SVII
,
Switch Vehicles
,
Technolution
,
The Economist
,
The Power of 10
,
USENET
,
World Economic Forum
. Bookmark the
permalink
. Follow any comments here with the
RSS feed for this post
.
Post a comment
or leave a trackback:
Trackback URL
.